The Two Mississippi Museums offers families and communities a place to explore 15,000 years of Mississippi history and experience the power of the Movement that changed the nation.
At the Museum of Mississippi History interactive exhibits and voices from the past will challenge and inspire you and your group to take a closer look at all aspects of our state's history. Share your own story in our Reflections station before you leave. 
Then immerse yourselves in the Mississippi Civil Rights Museum where you can experience the power of the Movement, share stories with generations of family members, and engage in meaningful conversations with church and community groups.
Save the Date for 2023 Summer Camps!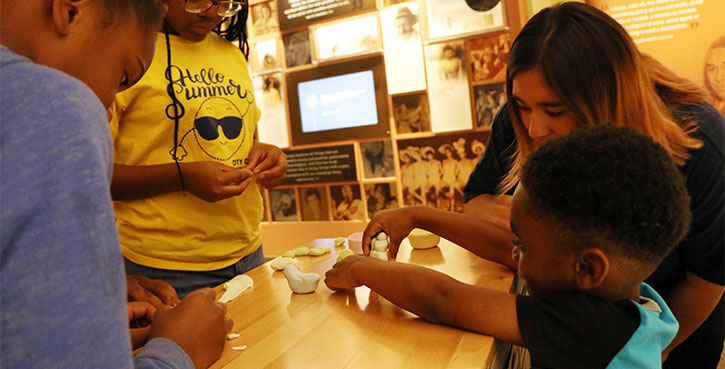 Don't just learn history, feel it at the Two Mississippi Museums. Our summer camps are designed for children in grades 4–8. Check back next spring for 2023 camp information and registration.
Subscribe to our Weekly Update and the Mississippi History Newsletter and keep up with all the latest news, programs, and special exhibitions at the Mississippi Department of Archives and History.